Join us for this month's Breathing for the Earth, which will be taking place on Saturday 1st October, and will be a special event. We will meet at the earlier time of 12 noon at Coffee Saints for a mindful climate conversation, a space to share our feelings about the ecological crisis.
This will be followed, at about 1pm, by a public meditation and Bell Busking session outside in the square (by the Paolozzi sculptures), where we will play meditation bells (aka singing bowls) made from butane and propane gas cylinders, in a symbolic act of transforming the energy of fossil fuels into the energy of mindfulness. Please come to one or both parts of the event, and bring your friends!
For more detail about what to bring, and to let us know you're coming, please check Eventbrite!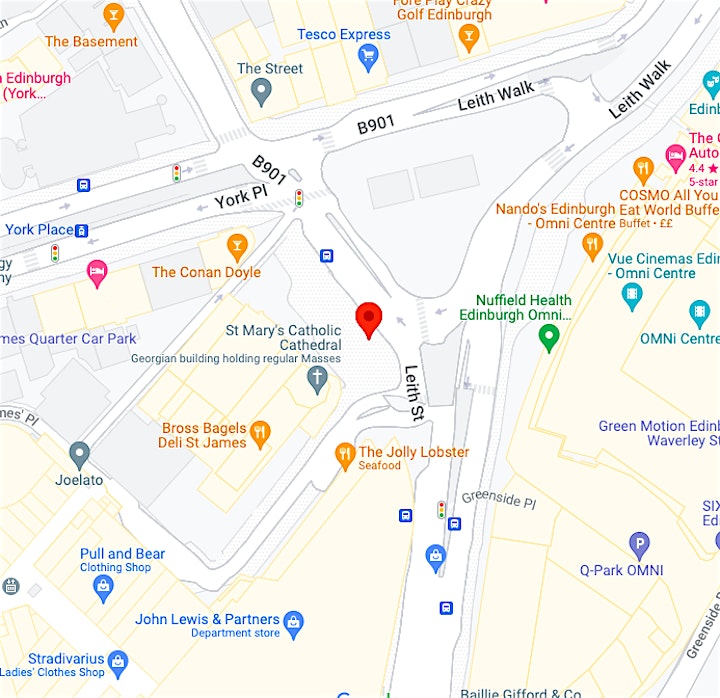 Read on for a letter from Robert:
Dear friends,
We've passed the equinox and the weather has become autumnal, by turns rainy and chilly. The mile-long queues to view the royal coffin have gone, as have the heaps of cut flowers from supermarkets and recycling centres.
I didn't particularly want to join the queue*, so marked the Queen's passing with a ceremony of my own: I went to scrump apples in Holyrood Park (which belongs to the Crown, of course). Since I picked them on Friday, the day after she died, but before Charles took the oath of Accession, does that mean they were technically interregnal apples, with no actual owner? Either way, they made a delicious crumble which, as it happened, we shared with friends on the day of the funeral.
What I did wonder, though, as I watched the endless queues and the blanket media coverage of what was, after all, the passing of one particularly well-known and -respected human being, a symbolic grandmother to more than one nation, was this: When will we see the mass outpourings of grief for the suffering and damage done to that great bodhisattva, our cosmic mother, Planet Earth? Are we as a society so disconnected from nature that we are not able to grieve when ancient woodlands are destroyed to make way for roads or high-speed rail lines, when floods and wildfires appear on our screens almost daily, when the mercury hits 40 degrees in England? Do we just numb our feelings with more consumption and carry on rushing faster and faster into an ever more ominous future?
These questions may seem gloomy or depressing. In this culture, we are not exactly encouraged to explore uncomfortable feelings in public. But as Earth Holders, we believe it's vital for us to get in touch with our feelings about the ecological crisis: to remain mindful and conscious of them, though not to be overwhelmed by them. For this reason we have decided it's a good moment to hold a "Mindful Climate Conversation", where we will be able to share our feelings about the ecological crisis. This will be followed by an outdoor session of meditation and Bell Busking, as described above.
We hope you can make it!
For the earth,
Robert
for Earth Holders Edinburgh
* PS: The word QUEUE is very accurate, as it consists of one letter doing something useful and four letters standing in a row behind it doing nothing at all. (Not an original or new observation but I though it was quite relevant.)
About Earth Holders Edinburgh
Earth Holders Edinburgh is a community taking mindful action for Mother Earth. We practice non-violent direct action for the sake of our beloved planet and all life. We see this as an integral part of our spiritual life, balancing the inner path of mindfulness with the outer path of action. We come from different spiritual traditions, and are open to members of all faiths and none. We draw strength and wisdom from our connection with nature and with the Earth. We are an evolving and inclusive group actively seeking new members. You can sign up to our newsletter or see our full purpose statement here.
The Silent Rebellion movement originated in Cambridge, where XR Cambridge has held several peaceful public meditations.